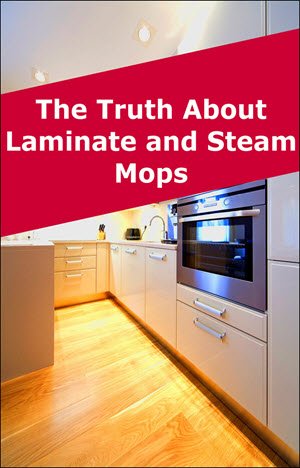 You love the idea of faster, easier cleaning with a steam mop but wonder if you can use one on your beautiful laminate floors, right?
The answer is no in the majority of cases and I'll explain why.
Don't worry, though, I've got a couple of solutions for you! I wouldn't leave you high and dry. I know you want to get the job done more quickly and easily.
What is Laminate?
Laminate is manufactured flooring that most often resembles the look of natural hardwood but is made from layers of material pressed together. Those layers include a top coat (the seal coat that protects the flooring), a picture of the texture (yes, do you believe that? It's a PICTURE of wood!), a wood composite layer, maybe a structure layer for support, and finally a moisture barrier on the bottom.
It comes in squares or planks that click together and is meant to be installed without the use of glues or adhesives.
Read the rest of this entry