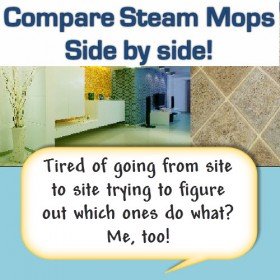 I hate buying something and being disappointed that the product didn't perform as well as I expected. Don't you?
So I started writing steam mop reviews by analyzing every aspect of each model thoroughly and putting my information together here in one location.
FTC and Affiliate Disclosure
We are a participant in the Amazon Services LLC Associates Program, an affiliate advertising program designed to provide a means for us to earn fees by linking to Amazon.com and affiliated sites..
The Owner does not accept payment or merchandise in exchange for the reviews themselves. They are written objectively and with honesty.